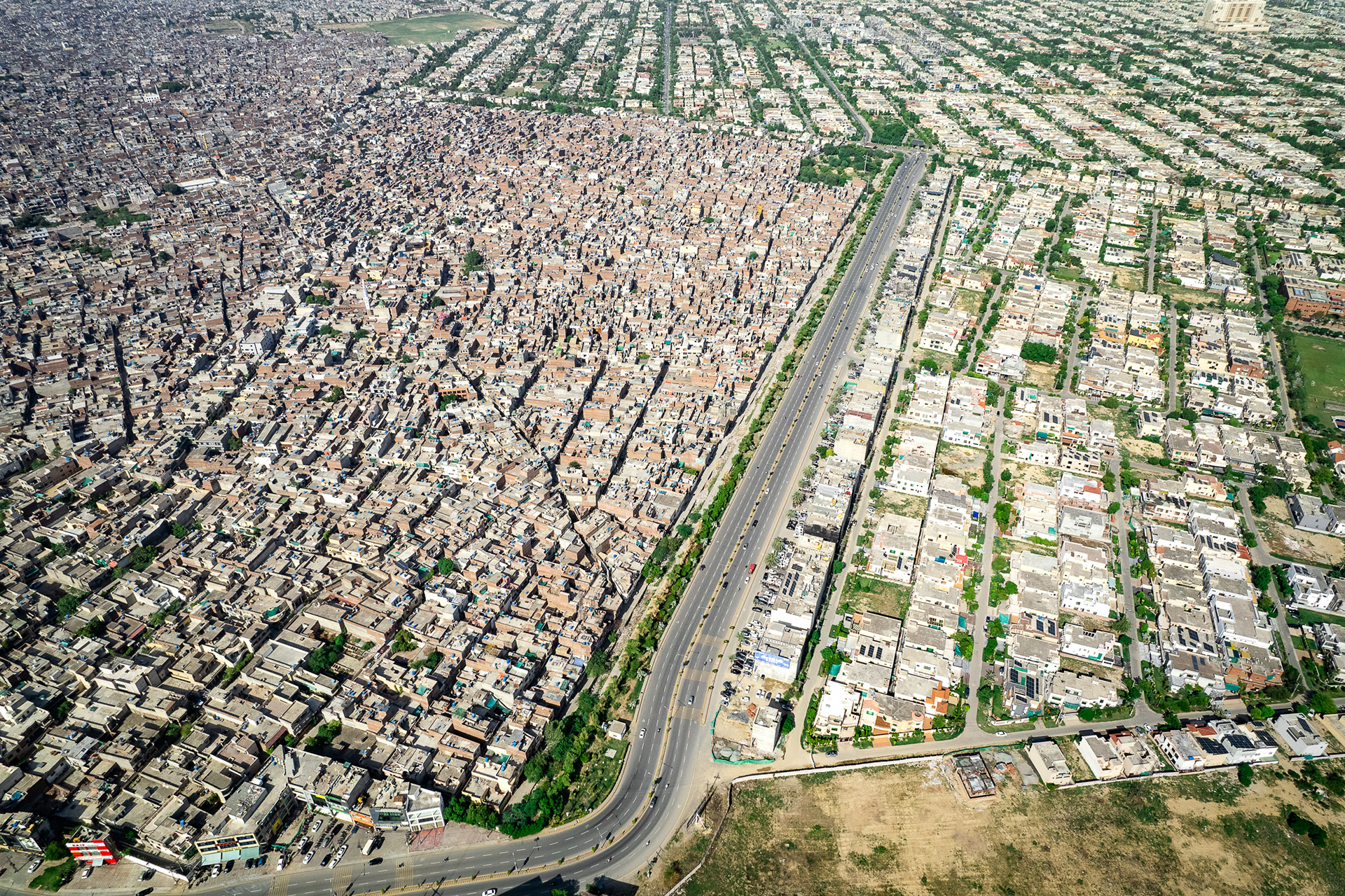 Pakistan is a country of contrasts, where modernity and tradition coexist side by side, and where the rich and poor are often separated by a wide economic divide. Nowhere is this more evident than in the country's major cities of Islamabad, Karachi, and Lahore.
While these cities have seen tremendous growth and development in recent years, they have also faced significant challenges in terms of inequality, particularly in the housing sector. Many residents struggle to access affordable housing, and are forced to live in low-income apartments or informal settlements on the outskirts of the city.
The construction industry has played a key role in shaping these cities, with new developments and skyscrapers rising up alongside older, more traditional architecture. However, this growth has not always been equitable, and has often benefited only a small segment of the population.
In Islamabad, for example, the planned capital's upscale neighborhoods are home to luxurious villas and gated communities, right next to "colonies" inhabited by workers, many of whom live in informal settlements or low-income apartments without access to basic services like water and electricity and service the surrounding communities with necessary labor. Similarly, in Karachi and Lahore, the housing shortage has led to the proliferation of informal settlements and slums, where residents live in overcrowded and unsanitary conditions.
Despite these challenges, there are also signs of hope and progress in the fight against inequality in Pakistan's cities. The government has launched several initiatives aimed at increasing access to affordable housing, such as the Prime Minister's Housing Scheme and the Naya Pakistan Housing Programme. These programs aim to provide low-cost housing to the country's poorest residents, and have already made significant progress in reducing the housing gap.
In addition to government initiatives, there are also numerous non-governmental organizations (NGOs) and community groups working to address inequality in Pakistan's cities. For example, the Urban Resource Centre in Karachi provides support and advocacy for residents of informal settlements, while the Lahore Conservation Society works to preserve the city's historic architecture and promote sustainable development.
Looking ahead, it is clear that the challenges of inequality in Pakistan's cities are part of a larger global trend, with mega cities in Asia and other continents facing similar challenges. One of the most pressing challenges is the country's rapidly growing population, which is expected to reach 300 million by 2050. This puts significant strain on the country's infrastructure and resources, and also poses challenges in terms of providing education, healthcare, and employment opportunities for all citizens.
Another challenge is the country's environmental issues, including air and water pollution, deforestation, and climate change. These issues have serious implications for the health and well-being of Pakistan's citizens, as well as for the country's economy and natural resources.
Despite these challenges, there are also numerous opportunities for growth and development in Pakistan. The country's strategic location, natural resources, and skilled workforce make it an attractive destination for foreign investment, and there is significant potential for growth in industries such as technology, textiles, and agriculture.
Additionally, the country has made significant strides in recent years in terms of infrastructure development, with major projects underway to improve transportation, energy, and communication networks across the country.