In 1976, temporary traffic barrels were placed on six streets in the Lomond neighborhood of Shaker Heights, Cleveland. Few traffic accidents or backups were recorded in newspapers from this time, but traffic influx was a problem many suburbs faced during the increase of suburban migration during the twentieth century. By the time the barriers were installed, the suburban fringe that makes up the Cleveland-Shaker border had become predominantly African American as a result of black migration into the suburbs during the 1960s. Therefore, the roadblocks along or near the border were perceived as a racially driven decision by many Cleveland residents, some even decrying "the Berlin Wall for black people." (https://clevelandhistorical.org/items/show/824)
This type of exclusionary architecture isn't unique to America, but it does speak to a disconnect between the egalitarian ethos which is "sold" to citizens and the lived reality for non-white communities around the nation.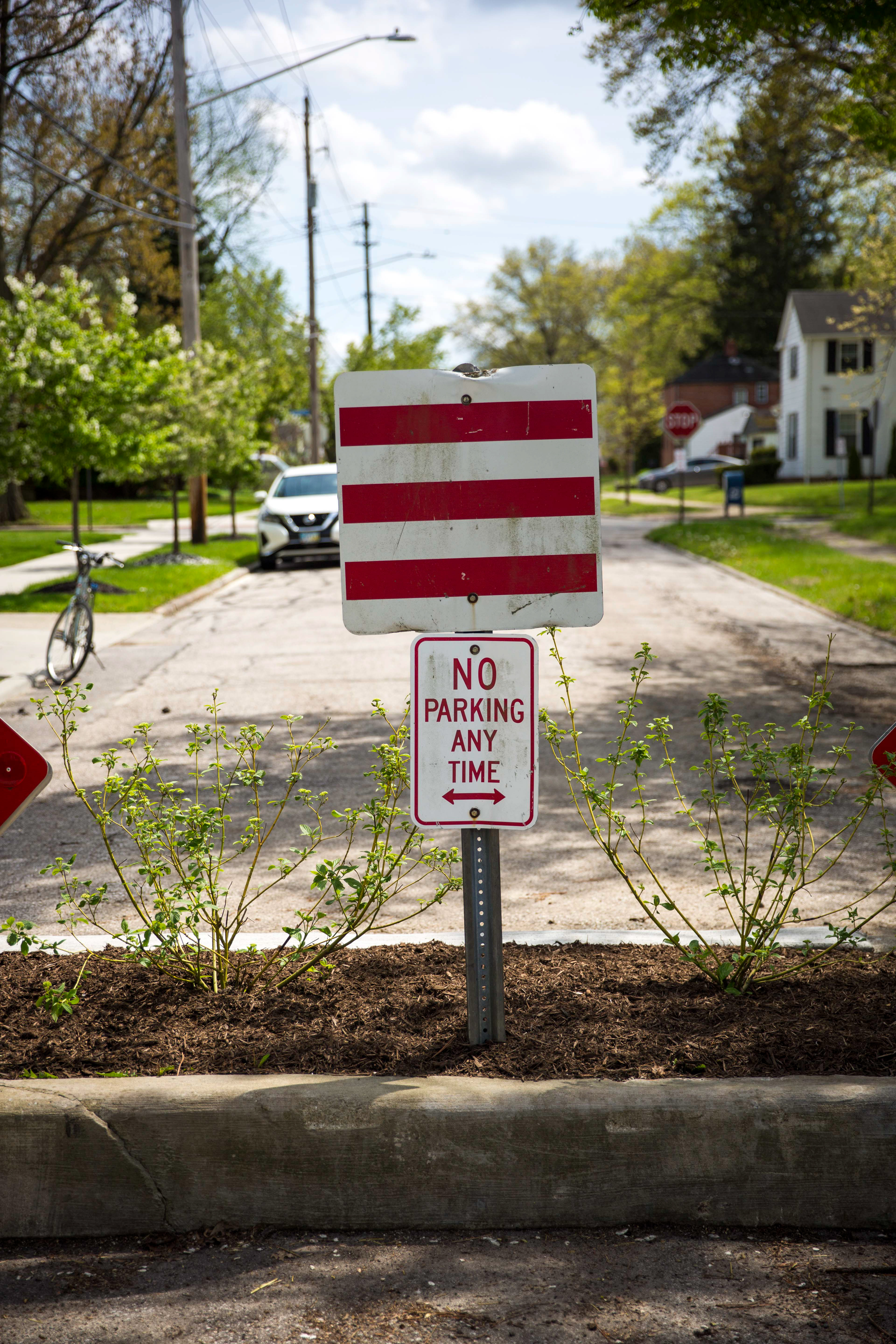 I have seen the same thing in the Grosse Pointe area of Detroit and many other parts of the country where decisions taken in brick and concrete to exclude populations have outlasted their designers by many decades.
Today, these barricades separate two communities which are racially mixed. There is certainly tension in the area - I could feel it as I was driving through - But outwardly, both communities seem peaceful, though separate - many people out cutting their grass or otherwise enjoying the sunshine. I find it strange that there are even bollards placed on the sidewalks between the two communities.
Whether the reasoning behind the barriers was racism or not, they remain an example of the trials cities face in the wake of suburban migration during the twentieth century. The political issues that were created by the Shaker barricades are a result of the dual political cultures in the two cities. Localism and the often conflicting ideologies of the two communities were at the core of the debates in the years that followed the installation of the barricades.