Morningside is one of Durban's richest suburbs, and for good reason. The location is spectacular. High-rise apartment buildings tower over cliffs above the Umgeni River, with beautiful views of the spectacular Moses Madiba soccer stadium, Durban Country Club, and Indian Ocean. Even President Jacob Zuma has an official state residence there, one of three around South Africa.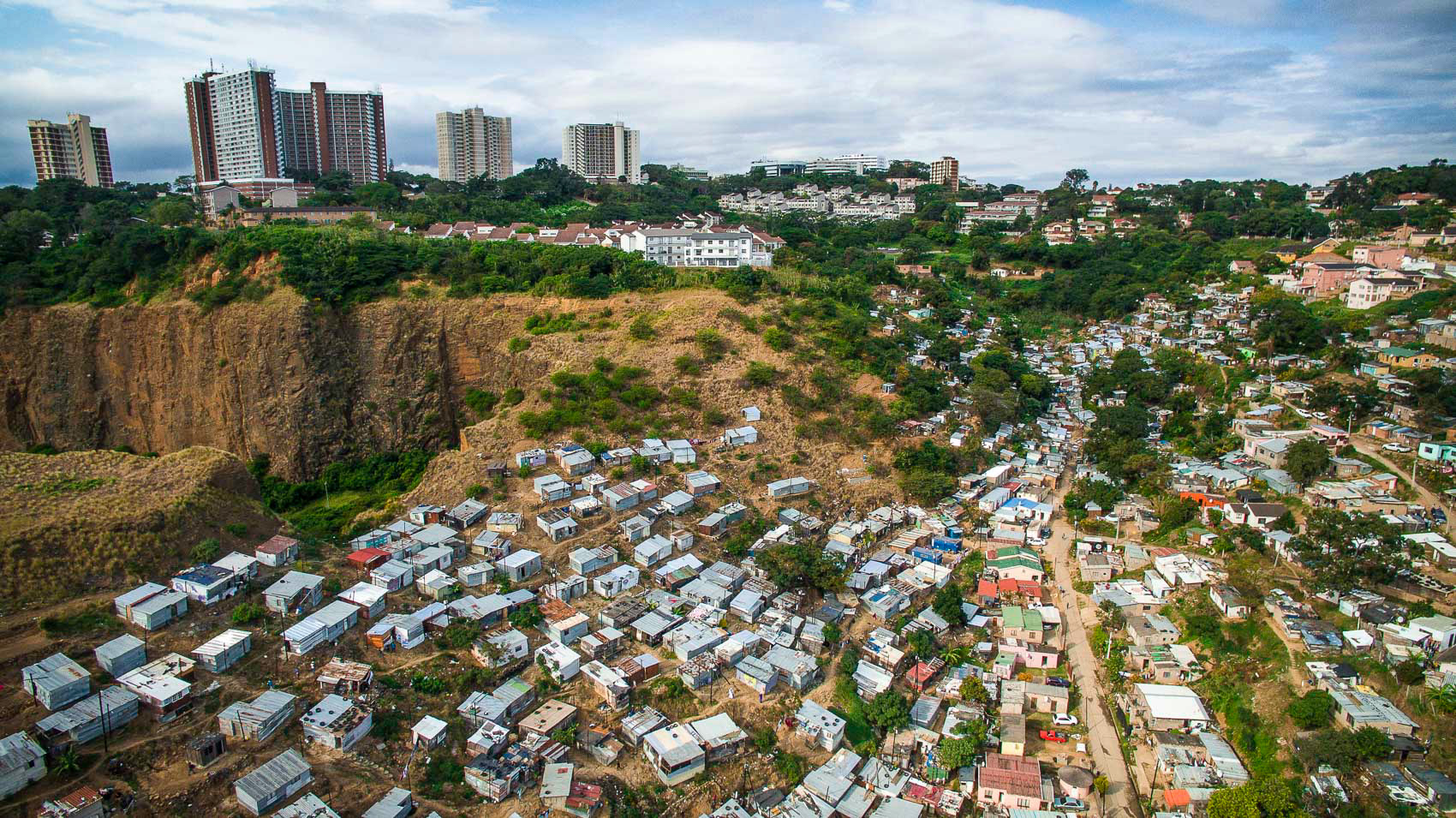 However like many cities around the world, the rich find themselves at the top not just financially, but geographically. Several roads lead down from Morningside to the Umgeni River. Along these winding roads, following the steep topography of an ancient river bank, are hundreds of shacks housing thousands of people.  These shacks are constructed in narrow drainages, perched one above the other in a series of descending contours. Durban's torrential rains can play havoc on the residents, as can the ever-present threat of fires. This is of course coupled with pervasive unemployment, poor service delivery, crime, and disease.

Durban's undulating topography and lush vegetation gives these scenes a unique look compared to Cape Town and Johannesburg.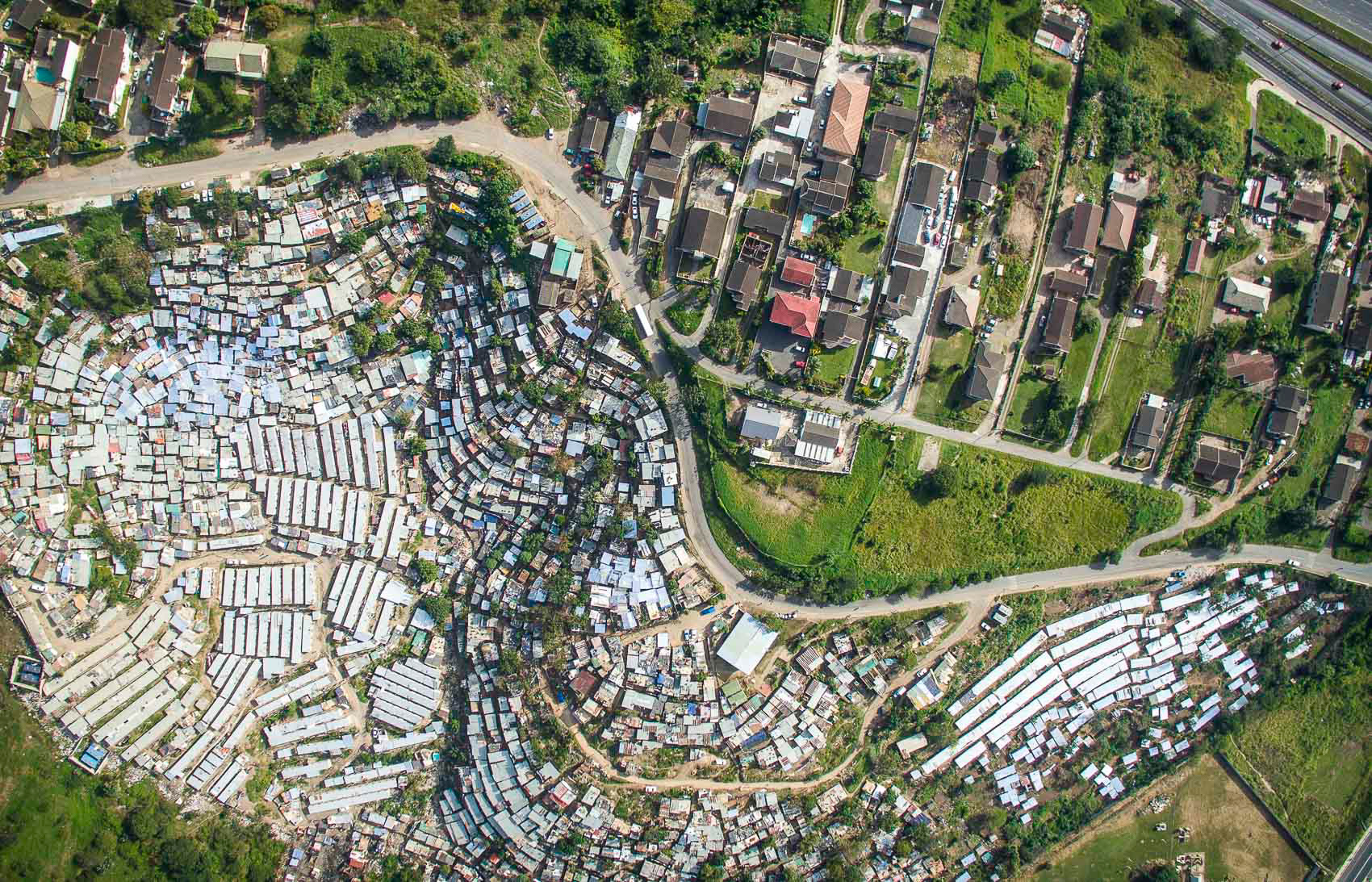 Kennedy Road informal settlement is located just west, in a suburb called Clare Estate.  In fact there are several informal settlements located nearby, perhaps upwards of 10. A quick glance at Google Earth will confirm at least that number; small knots of shiny zinc roofs stick out of the vegetation on both sides of the Umgeni River. Looming directly behind the settlement is the Bisasar Landfill, Africa's largest. Hosting 19 million cubic metres of waste, the dump was described by Carl Albrecht, research director of the Cancer Association of South Africa, as a toxic 'cancer hotspot' where residents "are like animals involved in a biological experiment." (http://mondediplo.com/blogs/africa-s-biggest-landfill-site-the-case-of)

The complex and nuanced historical and economic rationale for the establishment and perpetuation of this informal settlement, and others in Durban, is beyond an easy or a quick response.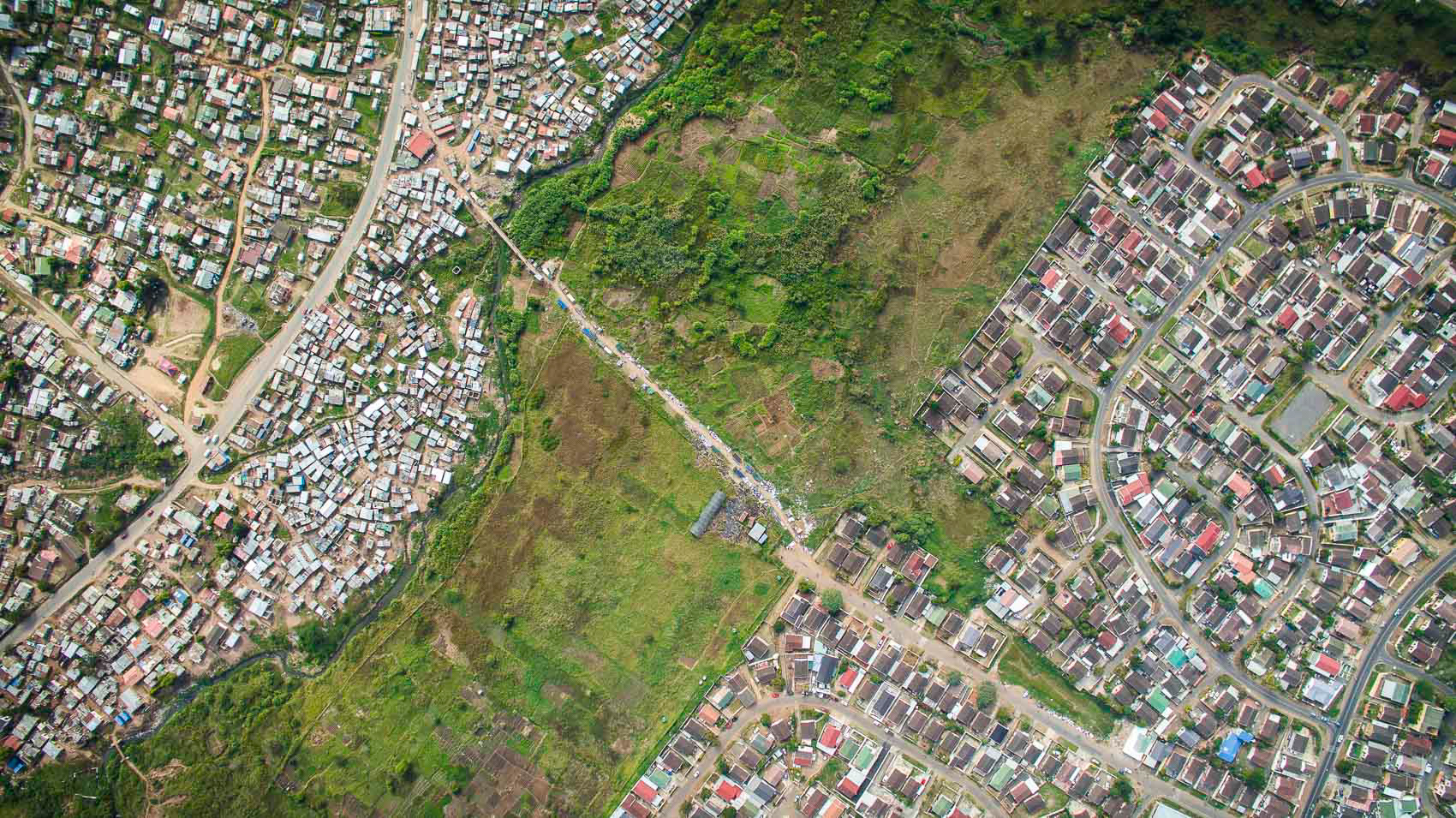 Phoenix, a working-class Indian suburb north of Durban, is connected to an almost unending series of shacks across a narrow strip of green river land. On the day I was there, the road linking the two communities was filled with commuters, an obvious transit link from Inanda to the R102 highway. There are few roads linking the two communities.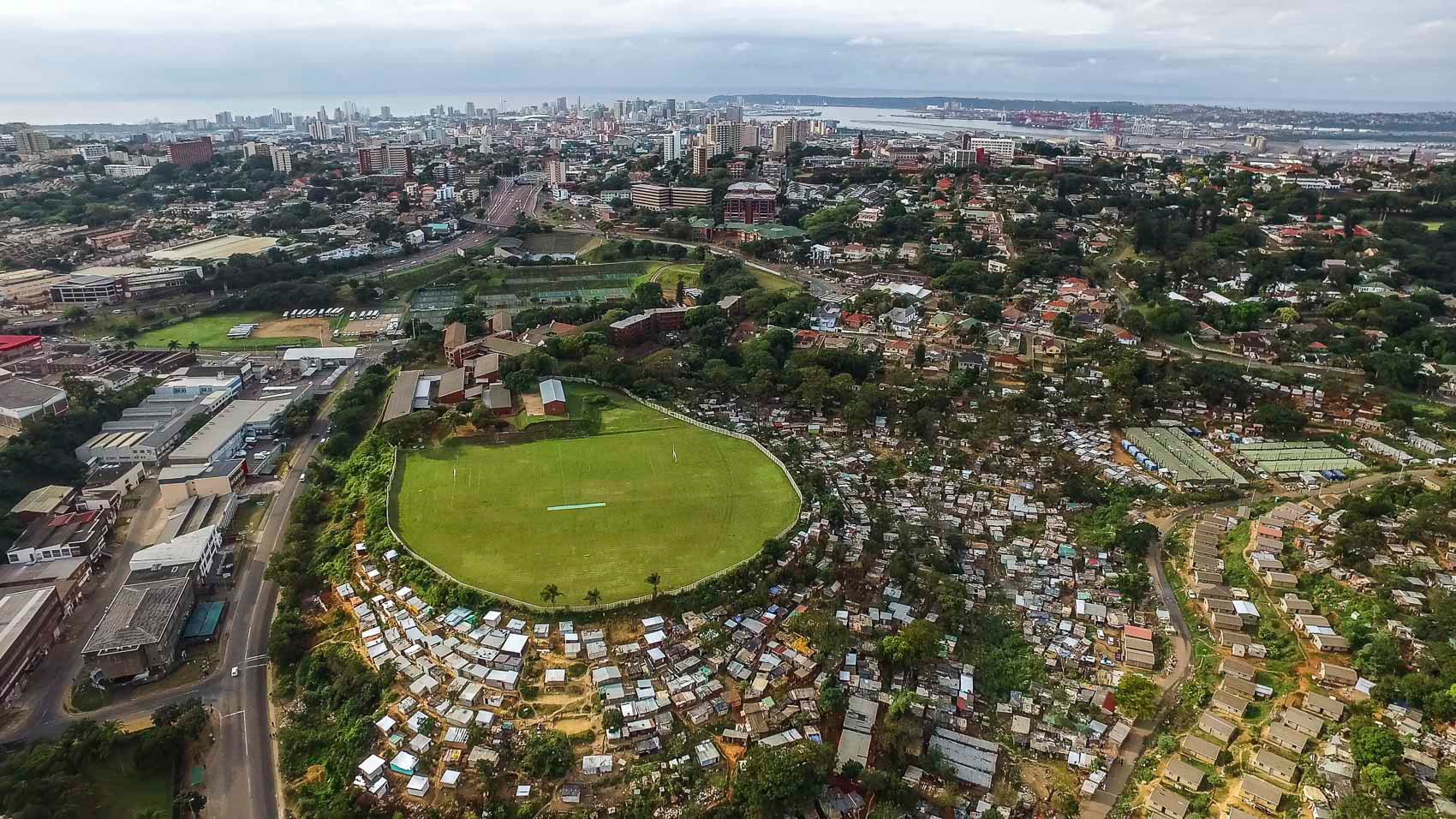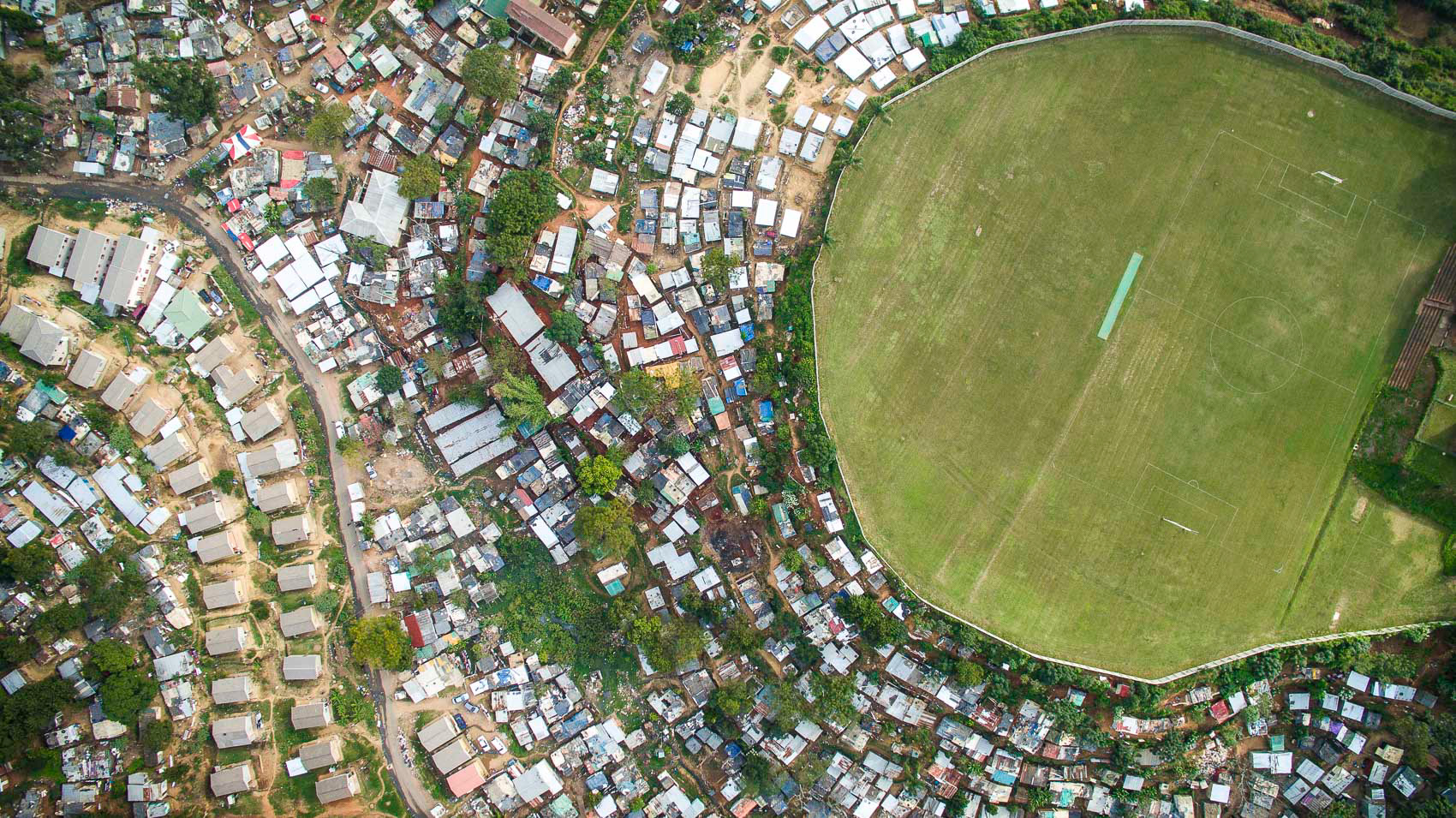 The wealthy communities of Berea and Westridge look down on Cato Manor and the various informal settlements in the area. The University of Kwa-Zulu Natal, one of the premiere universities in South Africa, sits less than a kilometer away. The proximity to downtown Durban, the wealthy and trendy neighborhood of Berea, and the N3 highway all make this area unique. On the day I flew overhead there was no one playing on the soccer pitch, a visual bulwark against the enveloping shack settlement.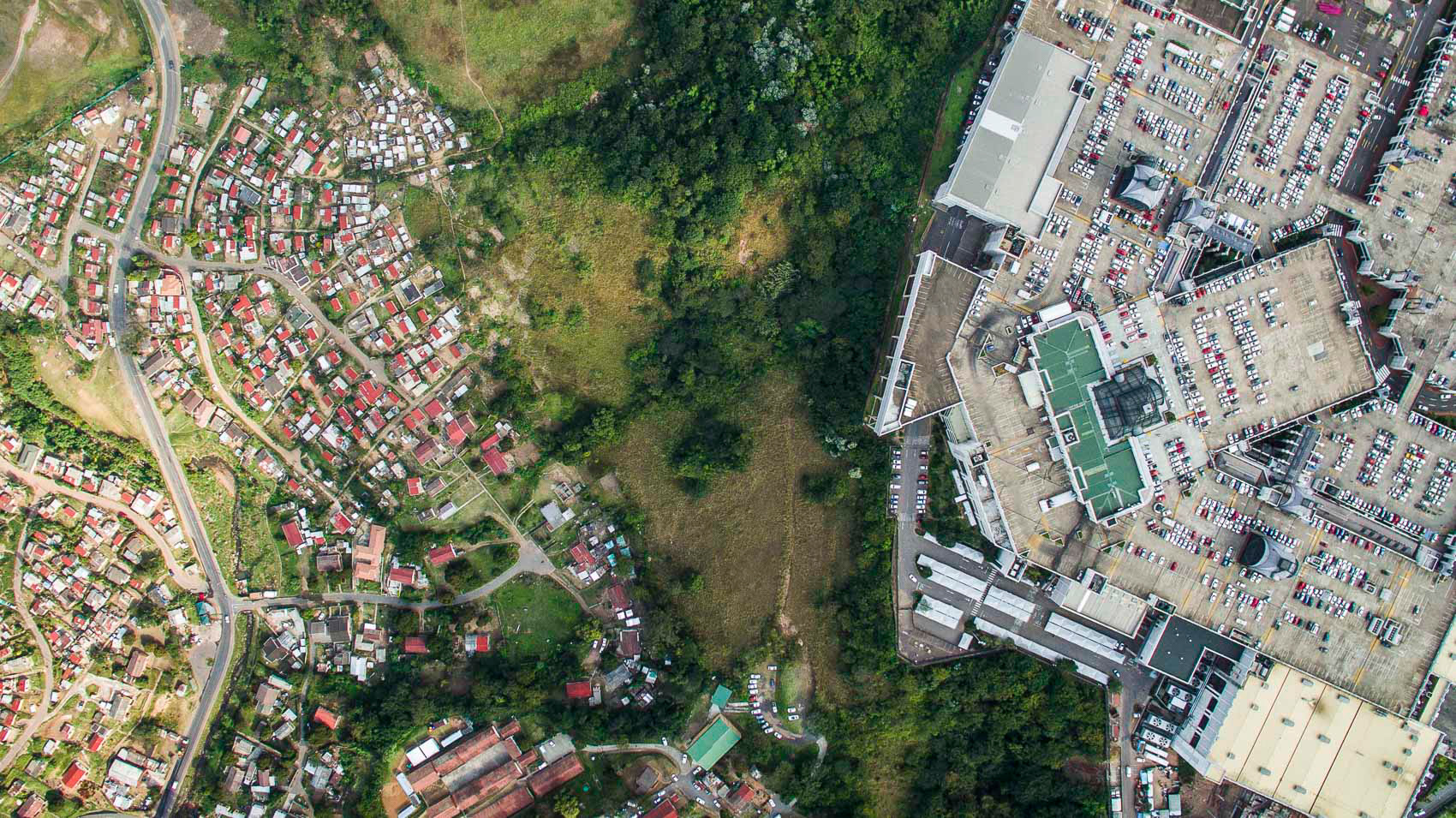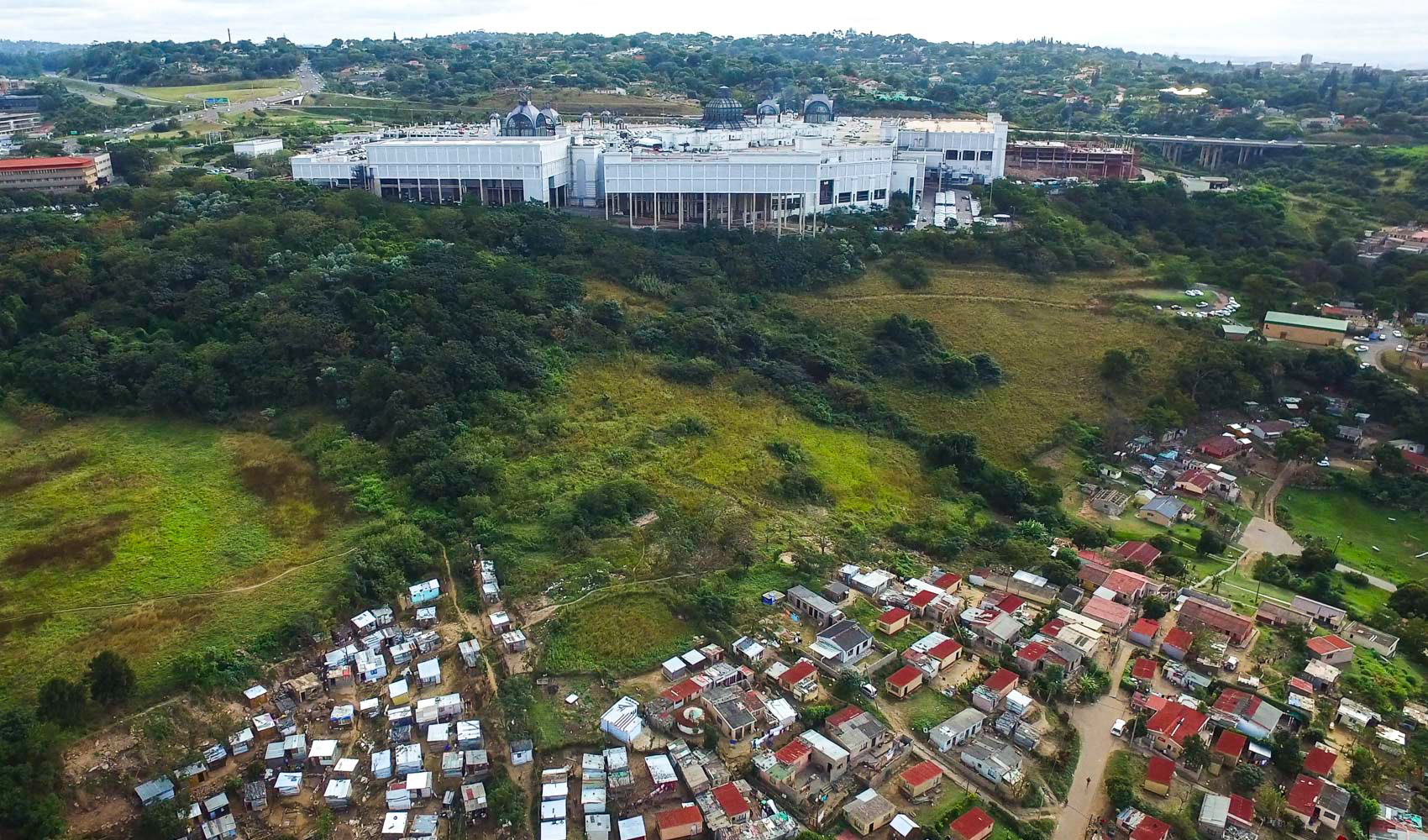 The Pavilion Shopping Centre is one of the largest in Africa, with a whopping 1.7 million visitors a month. It is quite literally a "city on the hill", a massive complex of shops, restaurants, and various commercial forms of excess. The entire area is patrolled by attentive security personnel. As I was leaving I was forced to show that the keys to my car were in the ignition. "We have so many cars being stolen here" was the security guard's weary response. 

Below the Pavilion, and down a sharp gradient, is the gritty neighborhood of Chesterville. The familiar sight of zinc shacks are absolutely dwarfed by the enormity of the shopping centre, far above them. 

"While the Pavilion represents indulgence in a wealthy lifestyle with its high-brow shops, restaurants, movie theaters and skate park, Chesterville's makeshift shacks, government-built housing and littered streets filled with idle people testify to the poverty and high unemployment rate." (http://www.onelifematters.org/share_stories/one-neighborhood-of-problems)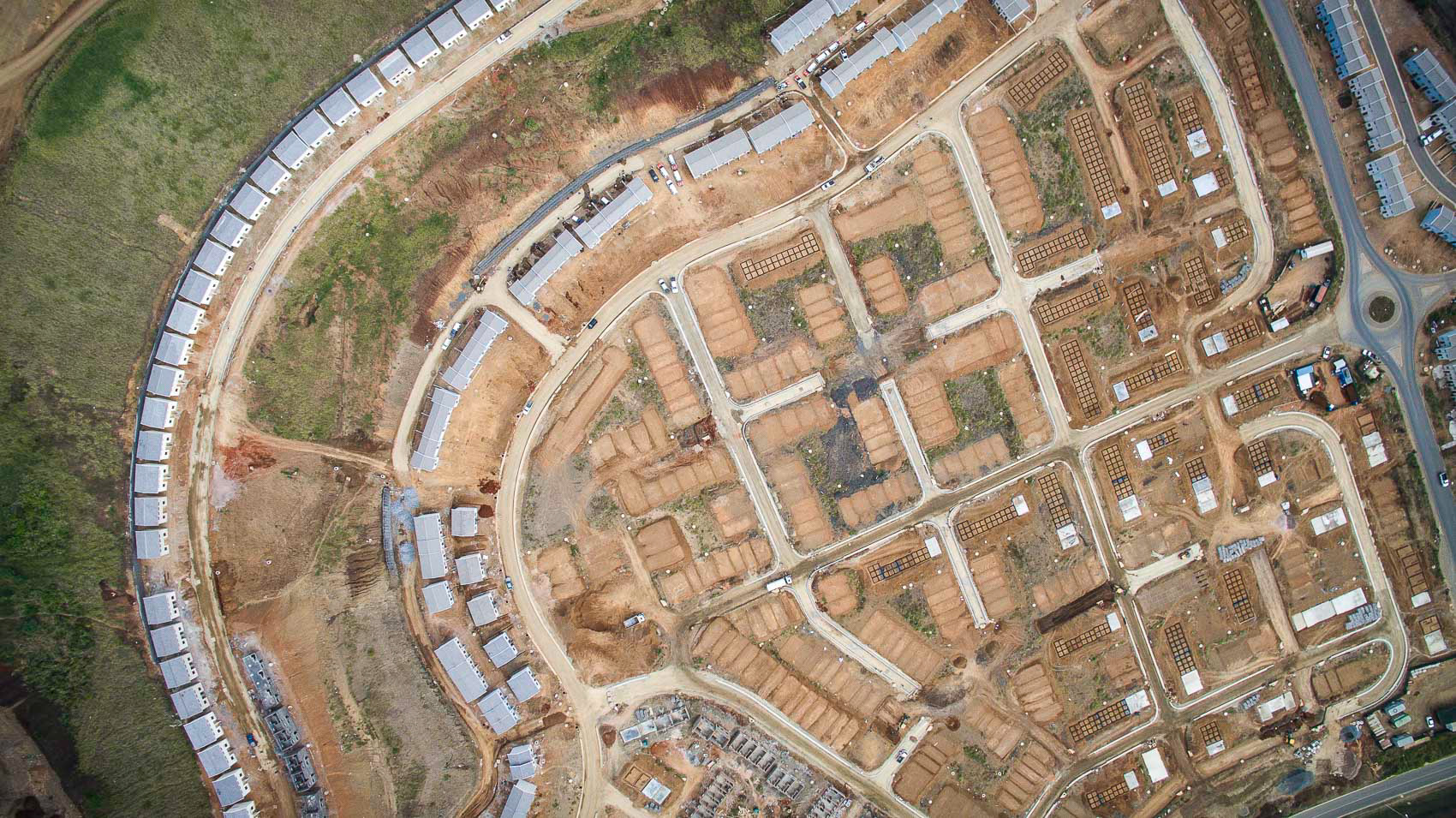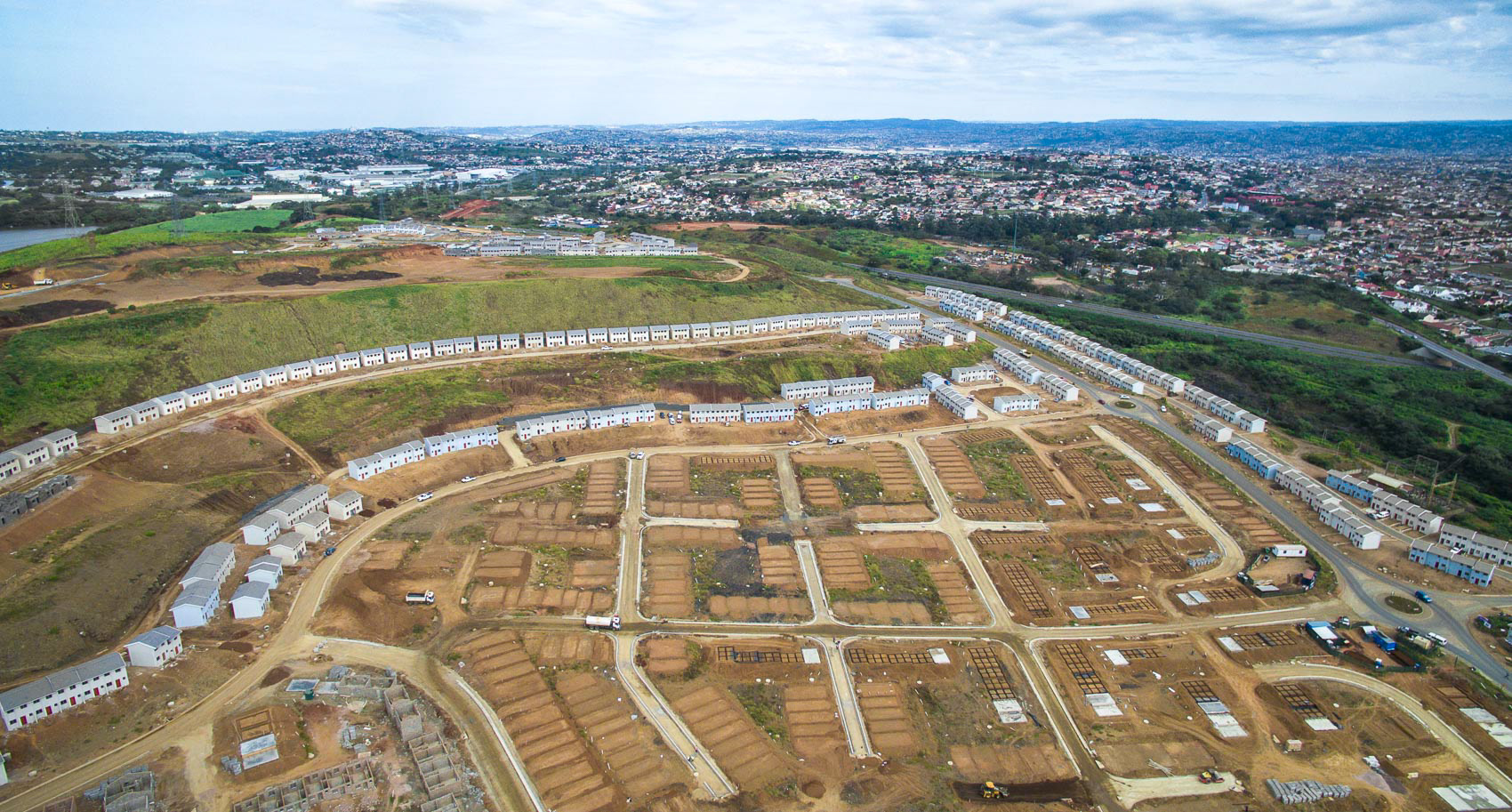 Cornubia is a massive development project situated on a large tract of land 15km north of Durban. It seems to be a flagship project for South African urban renewal. 
"
It was officially launched in April 2014 and will cost around R25 Billion upon completion. It is a mixed-use development, comprising of residential, commercial and industrial sites. Cornubia is the first proposed sustainable and fully integrated human settlement in the region and has been declared a national priority project…This mixed income development will see over 24 000 new homes being built and proposes 10 000 affordable/middle-income units and 15 000 subsidised units…The development is expected to create 48 000 new sustainable job opportunities over a period of 15 years, and a further 15 000 during the construction phase.
" (http://www.cornubia.co.za)

The size and scale of Cornubia are impressive. On the day that I visited, drying clothes flapped in the breeze, while a single solitary taxi waited to transport the first of many residents where they needed to go. I imagined that with a integrated plan, this beautiful plot of land could, perhaps, be transformed into a legitimate success story for equitable and inclusionary urban planning in South Africa.